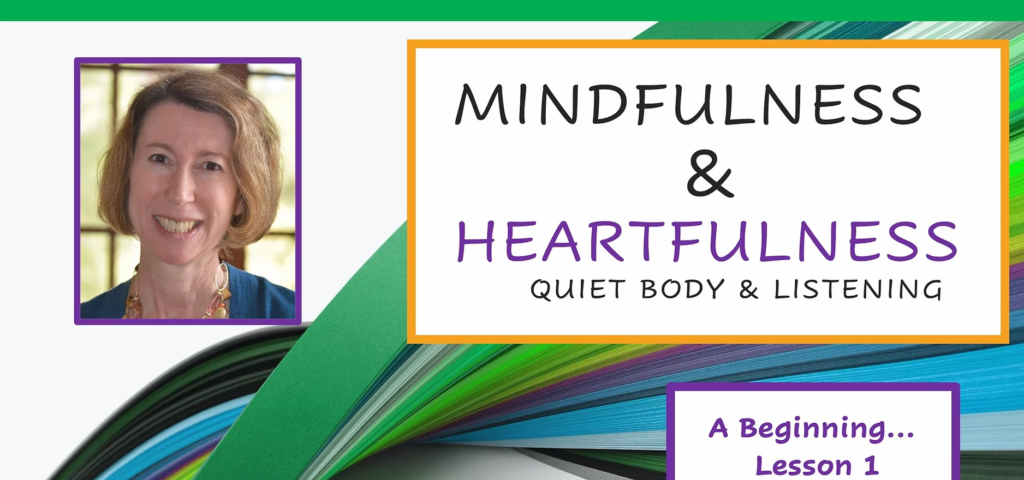 Group Online Course: Mindfulness & Heartfulness Zoom Meditation Course for Kids & Parents
Perfect Day Starter & Brain Break Practices
Center, attend, focus, improve learning, & have fun!
30-Minute Online Zoom Classes – Weekly for 8 Weeks
Access to recorded version of the course.
Cost: $99 per family.
Students: Ages 5-10. Parents are welcome.
Learn beginning mindful meditation and loving-kindness practices.
Students will design their personal practice with mindful breathing, listening, movement, & setting kind intentions.
Please email diana@learnmindfully.com for course dates and to sign up. Please include the following in the email subject: first name, last name.
Thank you!
Diana Psyras